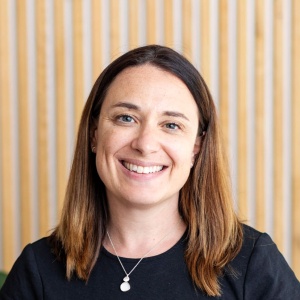 Dr Amanda Jefferys
MRCOG BMBS BMedSci
Medical Director & Fertility Consultant
Amanda is a Consultant Gynaecologist and Subspecialist in Reproductive Medicine & Surgery.
She qualified in 2003 and has worked in the field of gynaecology for the last 13 years. Amanda has undertaken specialist training in the field of fertility and is an accredited subspecialist in Reproductive Medicine and Surgery. Amanda is a Consultant Gynaecologist at St. Michael's Hospital and also consults at Bristol Centre for Reproductive Medicine and the Spire Hospital Bristol.
She has a broad research portfolio with a particular interest in fertility surgery and the impact of obesity on reproductive health. She has published research articles and book chapters on these subjects. Amanda continues to be actively involved in research. She is an organiser and trainer on the prestigious British Fertility Society Reproductive Surgery Masterclass and teaches and supervises on the University of Bristol MSc in Reproduction and Development. In addition to this she teaches and supervises junior doctors and medical students in the field of Gynaecology. She is also an active member of the British Fertility Society and British Society for Gynaecology Endoscopy.
Amanda prides herself in providing a personalised and holistic approach ensuring the highest standards of care for all her patients.
Areas of expertise:
Subfertility investigation and management
Recurrent miscarriage investigation and management
Assisted conception including IUI / IVF / ICSI and gamete donation
Reproductive Surgery
Hysteroscopy (diagnostic and operative)
Laparoscopy (diagnostic and operative e.g. cyst removal)
Myomectomy (fibroid removal) – hysteroscopic,, laparoscopic and open
Tubal surgery
To book a consultation with Amanda please do Get in Touch