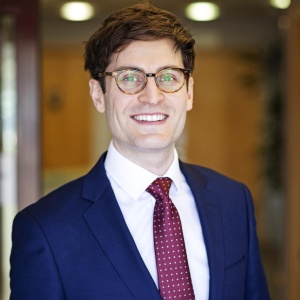 Dr Oliver O'Donovan
BSc MBBS MRCOG
Consultant Gynaecologist, Endometriosis Lead & Fertility Specialist
Oli qualified in 2006 and has been working in Gynaecology since 2008. He is a consultant gynaecologist working with BCRM and also for the NHS at St. Michael's Hospital, Bristol.
He is a specialist in Reproductive Medicine, advanced laparoscopic (key hole) and hysteroscopic (womb cavity) surgery and endometriosis. He is also the lead consultant at The St.Michael's Endometriosis Centre and is experienced in management of all aspects of this disease, but is particularly interested and qualified in treating those endometriosis patients with fertility issues.
Assisted conception and IVF:
Oli was a specialist fellow in Reproductive Medicine jointly at the University College London Hospital Reproductive Medicine Unit and the Centre for Reproductive and Genetic Health (CRGH). During this time he became skilled in all aspects of diagnosis and treatment of women/couples with difficulty getting pregnant, including ovulation induction (OI), intrauterine insemination (IUI) and IVF/ICSI.
Surgery:
Oli was awarded one of only five posts nationally in advanced laparoscopic surgery, which he completed at University College London Hospital. This equipped him with expertise to manage all benign gynaecological conditions through laparoscopic surgery, including endometriosis, fibroids, and subfertility.
Ultrasound:
Oli is experienced in all aspects of gynaecological ultrasound, but has particular skill in scanning for endometriosis, including the identification of deep infiltrating disease (such as that effecting the bowel, bladder and ureters).
Research and teaching:
He has published and presented (nationally and internationally) on many topics related to fertility, endometriosis and minimal access surgery, and is regularly invited to teach on courses. He is keenly involved in research and teaching (both at undergraduate and postgraduate level), and is active within the British Society for Gynaecological Endoscopy, currently working on the information and guidelines committee.
Personal commitment:
Oli is committed to collaborating to the highest level with both patients and colleagues to provide outstanding quality patient-centred care.