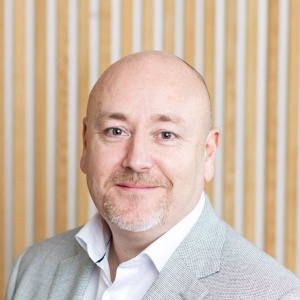 Paul Wilson
BSc; Dip Clin Embryol, Dip RCPath
Head of Embryology & Andrology
Paul is the Scientific Director for Fertility Bristol as well as Consultant Embryologist & Andrologist.
He is a Nationally recognised expert in the field of Embryology and has nearly 25 years on direct hands-on experience in IVF labs and, in addition to being part of the Fertility Bristol team, is also the Head of Embryology & Andrology here at BCRM. He previously led the Laboratory team as Laboratory Director and Person Responsible at the University of Bristol's Centre for Reproductive Medicine. Paul has extensive leadership experience in the delivery of clinical Embryology & Andrology services, including laboratory design, quality management to international standards and is actively involved in the formal training of new Scientists entering the Reproductive Medicine field.
Paul's research interests include the optimisation of embryo culture, the timing of embryo replacement and embryo cryopreservation processes. His objective is to ensure that the very highest possible success rates are obtained for patients.