Student Egg Donation
Student Egg Donation
After spotting an ad for egg donors for IVF treatment on her Facebook page, a thought stuck in the mind of 21-year-old Katie that would not go away.
Many men whose partners have recurrent pregnancy loss present with high sperm DNA damage, but sadly, male fertility issues are less widely discussed or investigated.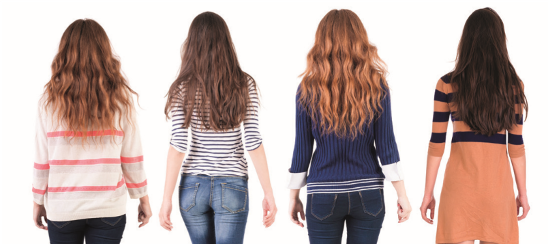 Maybe, thought the young medical student, it was something she could do.
"I was interested from a medical point of view because of my studies, but was also drawn to it on the personal side when it comes to fertility issues after supporting a friend who had a miscarriage."
"Going through difficulties with your fertility isn't something that gets talked about all that much, and yet it affects so many women."
"It made me think that if I could help someone else it would make me feel so happy. I just thought, why wouldn't I want to do that."
Katie responded to the ad posted by the Bristol Centre for Reproductive Medicine (BCRM) and was invited along for screening.
The process involved checking her and her family's medical history, taking blood tests, and talking through the egg donation process.
"I have to say that the people at BCRM were fantastic," added Katie.
"Obviously they're quite keen for young people to do it because there is generally a higher success rate, but I didn't feel under any pressure."
"Every step of the way they said to me if at any point I wasn't comfortable or there was anything I wanted to change or didn't want to do it, that would be fine. "Before deciding to go ahead I had to have an obligatory counselling session and spoke with a specially-trained therapist whose job it is to make sure I fully understood the procedure."
"She made sure that I had thought about it from every angle including my perspective on any children that would be born as a result of donating my eggs."
Katie was matched up with a suitable recipient and underwent a six-week course of hormone medication, which involved injecting herself daily.
"I was really lucky; I didn't have any side-effects at all which is surprising as they told me at my last couple of scans that my ovaries were enormous."
"The procedure was fine. It was the first time I'd been under an anaesthetic so I wasn't sure how I would feel when I came around."
"I felt a bit nauseous at first but was fine after some anti-sickness medication. The theatre nurses were great and gave me biscuits and drinks and kept checking up on me."
"I was a bit sore for a couple of days but it wasn't unbearable. I was relieved when it was all over and that it had gone well, and I found it to be a mentally rewarding process."
"I'm really happy I've done it, and I'd encourage other women of my age to give serious consideration to donating their eggs while they are still young."
"If anyone did decide they'd like to do it, I would definitely recommend that they go to BCRM because the whole team were amazing the whole way through."
By donating your eggs, you could give someone the most amazing gift they could receive.
Under HFEA rules it is illegal to pay for egg donation in the UK. However, donors can receive compensation of up to £750 per donation 'cycle' to cover their costs.
BCRM has a dedicated egg donation team to provide all the information a woman might need to help her decide to become an egg donor and will support donors every step of the way. More information is available on this website by clicking here or you can speak to a member of our dedicated team by calling 0117 428 6808 or emailing eggdonation@bcrm.clinic